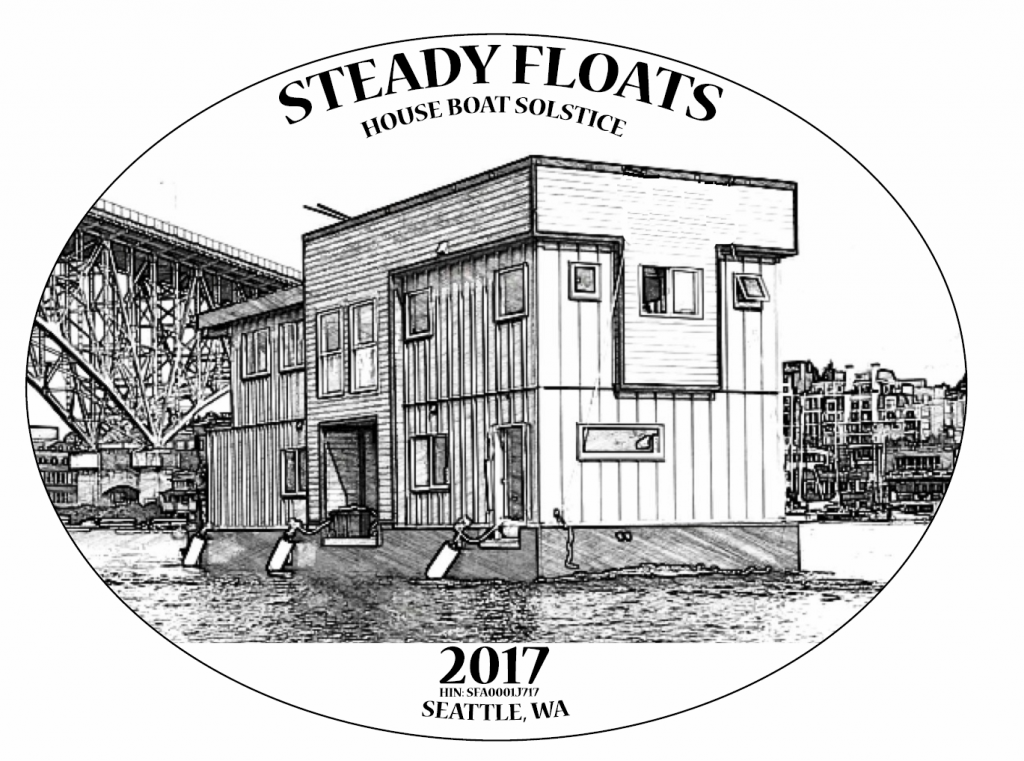 STEADY FLOATS HOUSEBOATS AND FLOATING HOMES
Luxury Design. Excellent Craftsmanship. Highest Quality.
Steady Floats is a Seattle-based houseboat design firm that designs and builds custom luxurious floating homes in Seattle.
Daniel Lofstrom is the owner of Steady Floats, Inc. and has been designing houseboats and floating homes around the United States since 2007. He has a B.S. and M.S. in Ocean Engineering and has been a practicing naval architect for over 15 years. Daniel has received national acclaim for his designs. He has been a staple of Seattle floating homes and houseboats for the last two decades.
Steady Floats, Inc. has a dedicated staff of engineers, architects, and interior designers who are heavily involved with all aspects of the build process to ensure perfection every step of the way. We pride ourselves by working closely with our customers and developing a rich working relationship to ensure that your exact dream home can be realized. Our homes are unique in that they incorporate the surrounding style and beauty of the northwest. Check out our new houseboat for sale as well as some of our previous designs here.
Our houseboats are designed and certified by a naval architect and incorporate modern design techniques and construction. We maximize the efficiency in each design and build each of our homes to incorporate the unique surroundings that come with living on the water. Our philosophy is to ensure that every houseboat or floating home we deliver is an extension of the environment for which it is part of and we optimize such things as windows, entrances, swim decks, and roof top balconies to seamlessly blend in to your surroundings.
The new, modern luxury houseboats we build are perfect for those who want the luxuries of living in a high quality home that floats on the water. The ability to kayak to work from your back deck and watch live fireworks on the 4th of July from your living room is one of the most amazing and unique experiences you'll ever enjoy. Enjoy every single part of living in the city by having coffee shops and restaurants within walking distance while also being able to immediately escape into the beautiful maritime environment of the Pacific Northwest which is literally your own backyard.
We just launched the Equinox, an approximately 915 square foot houseboat on Lake Union. This is our newest design and has multiple slip location options on Lake Union. Please visit us via our contact page to arrange a viewing.